Up bright and early on a very crisp Saturday morning. Temperatures in the upper 30's. We were heading to Lower Calf Creek Falls, a park in the Grand Staircase Escalante area. The hike to the lower falls is about 6 miles round trip, but the path is through a valley with only moderate hills. It was really a beautiful morning—we knew it was going to get hot during the day, so we had shorts and jackets for the trip out.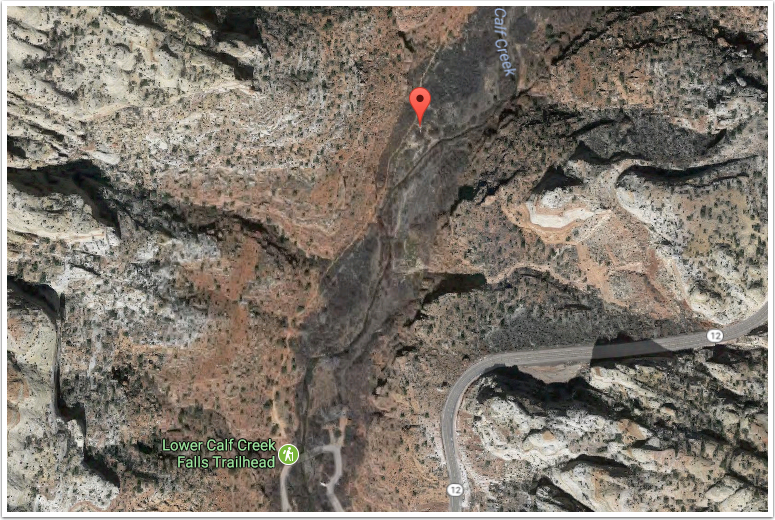 Chilly morning? Thumb hat on!
Rick is checking out the trail…
Of course, the first thing we'd encounter on this hike were these oldsters. This was shot with a long lens across the creek bottom.
The Navajo sandstone cliffs around here are spectacular.
But of course, the highlight of this hike is the falls. This is a 130' drop into a beautiful pool.
I like the striations of the rocks in B/W.
I'd love to tell you that I went for a refreshing swim, but I think I mentioned that it was in the upper 30's when we started out this morning. The water was really cold. Having said that, if I had had a towel—I would have done it. Next time...
And a nice little video…
What a spectacular oasis in the desert!