Pictures & Words
So, I'm still a bit unclear how this all came together, but Noah and Grace are big fans of a relatively new band called the Technicolor's. Alt/Indie rock style—they've got some very cool songs. Anyhow, the lead singer, Brennan Smiley felt that he had some time on his hands. The band had just finished up an album (still not released), and he figured he'd get out of Phoenix and tour some cooler parts of the US. At small venues. 'But how small,' you ask?
Houses. People's houses!
Noah signed up early on, and apparently Wisconsin is on the route—so we got an email a few weeks ago confirming the date and shoring up the financials. Brennan was due over on the 24th! That gave me time to vacuum and vacuum and vacuum (and vacuum some more). I also had an opportunity to smoke a couple pork shoulders for pulled pork for the event. Noah invited about 10 of his friends, and I did the same. So we had teens to nearly 60 there…
It was a complete blast! Brennan (right) is set up in the great room just jamming on an acoustical guitar.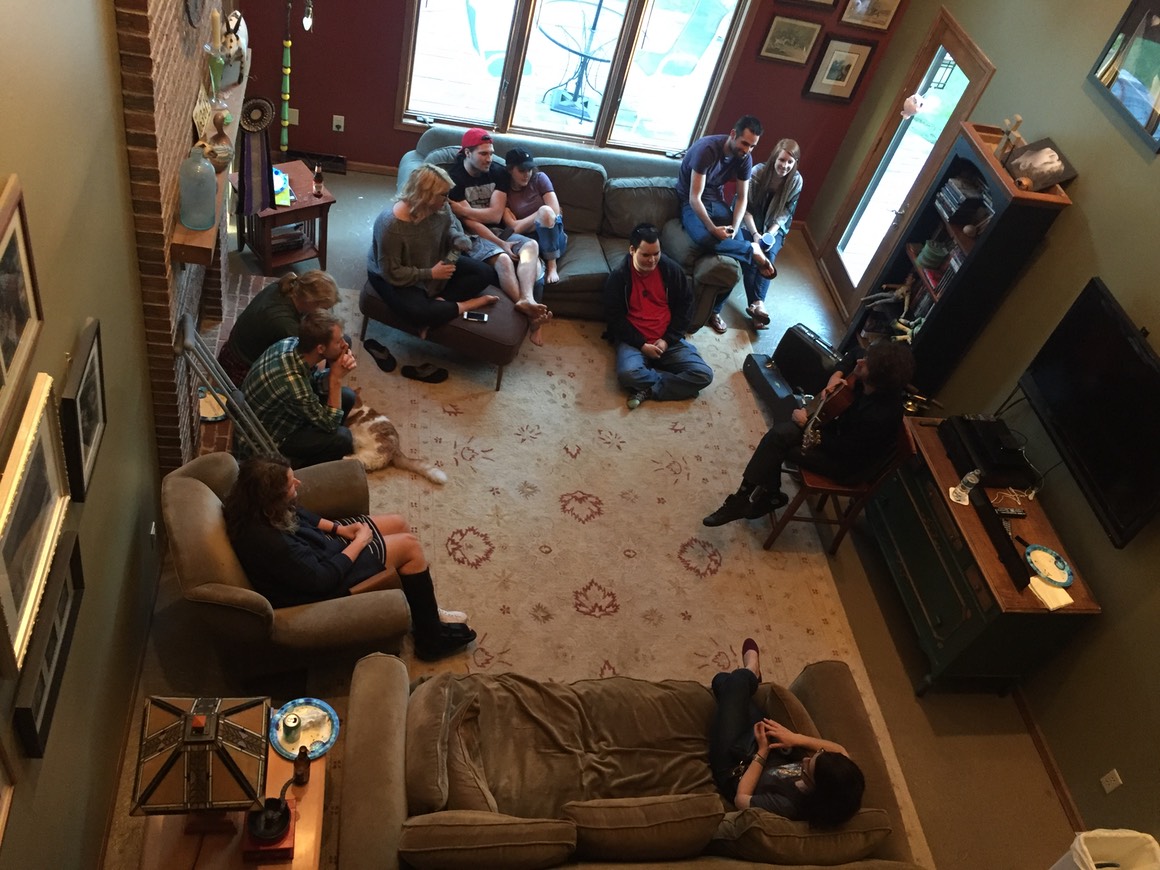 He probably did a 90 minute set. I want to just say 'wow!' Mike K and I like to go to Shank Hall in Milwaukee for live music—it's a small venue that is pretty cool to see live music at. But this was another level up, and Brennan really brought it. He's a very talented guitarist (at least that I can judge), and an incredibly gifted vocalist (that I CAN judge). The nuances of the performance—just wow! And he's a gifted songwriter as well. We enjoyed a wide variety of his catalog, including some stuff off the yet-unreleased album. The management group asked that there be no recording devices, and it was shocking to see a bunch of people without cell phones in their hands! I admit I was the only one—I called Jen so she could hear some of the music.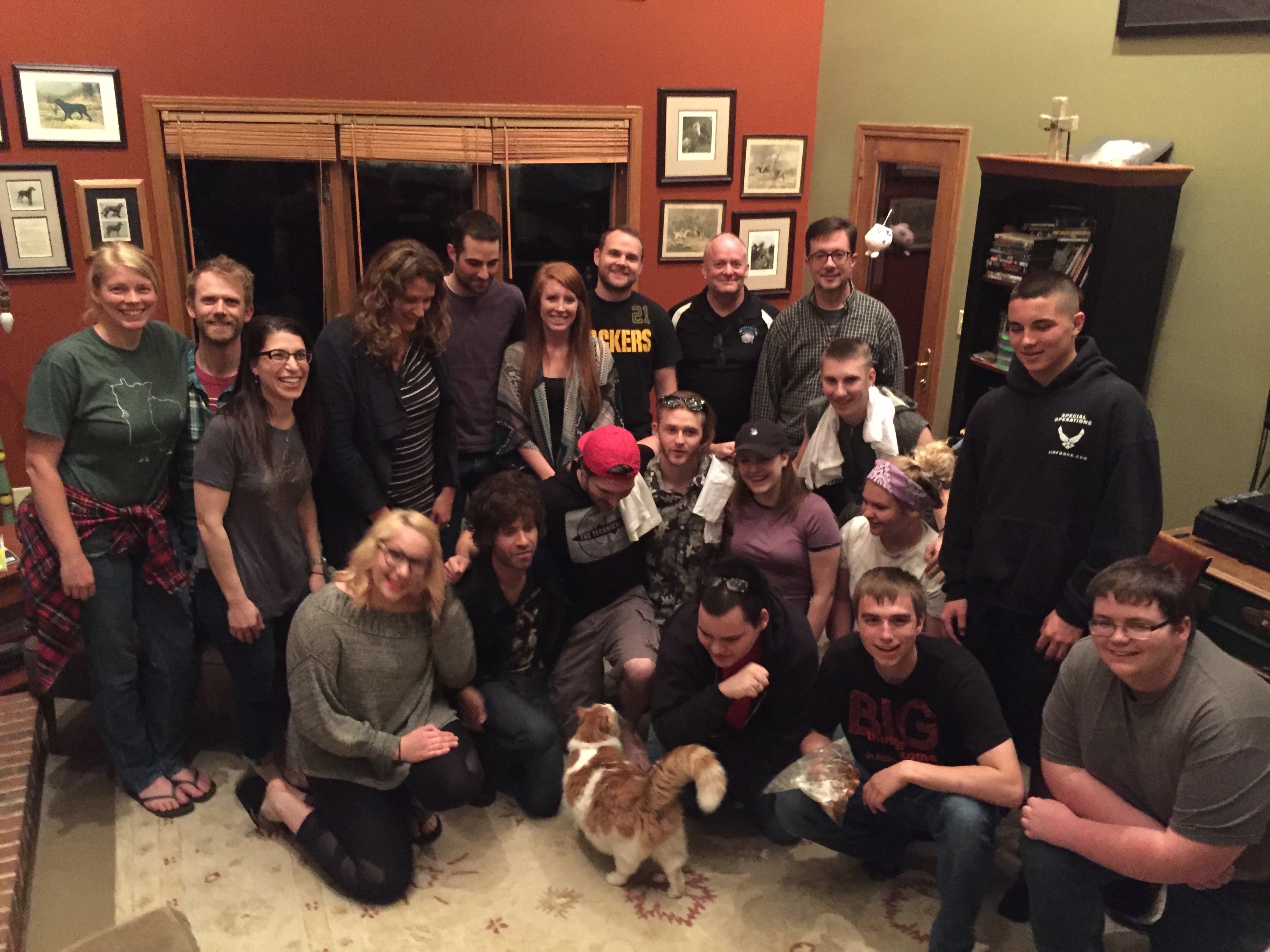 It was both a privilege and a delight to host Brennan. He was a super nice, very chill person with a great sense of humor. I'm really impressed that he can do a tour like this—never knowing what you're going to get night after night. All I know is that all the kids who were already fans completely loved the show. My friends, who had no real idea what they were getting into, loved it as well. He's got a new following in this area, and if he ever does another one of these tours—we're absolutely going to do this again!
Brennan—awesome job!!!