Pictures & Words
We're just about an hour from Christmas dinner. All the kids are here + Rachel (Max's girlfriend). A roast beast is in the oven smelling delicious—perhaps our vegan friend doesn't appreciate it quite as much. Yesterday's family mass at St. John the Baptist was beautiful—made so especially by Grace showing up voluntarily a little late. It was the best present she could have given Jen and I, and we really enjoyed it. Fr. Russ was 'out of the box' with his homily concerning the four shepherds (John, Paul, Ringo, and George)—it was a delight with all the Beatles references and the adults enjoyed it as much as the kids did. Midnight mass was at St. Francis Xavier, and the choir did a great job with the program. In fact, I thought at least three of the pieces were better than we had ever done during practice, so I was impressed. The mass was beautiful as well—although I was pretty tired by the time I got settled in for my long winter nap.
Christmas was less material this year than past—which was a good thing in my book. There were times during Christmases past when we were unwrapping so many presents that I thought we had really overdone it all. Of course, when the kids are younger we do overdo things… and that's not all bad. This year, I think we hit a good balance.
On now to finish the roast beast, whip up the brussel sprouts, and do a vegetarian stir fry for Rachel. Merry Christmas to you all!
Christmas is coming roaring down the tracks. Gifts are purchased but not wrapped yet, and I've still got a little bit of shopping to do for the feast day. I need to practice music tonight to nail down a couple pieces for midnight mass. And then, we're enjoying all the snow that we received Saturday night/Sunday morning.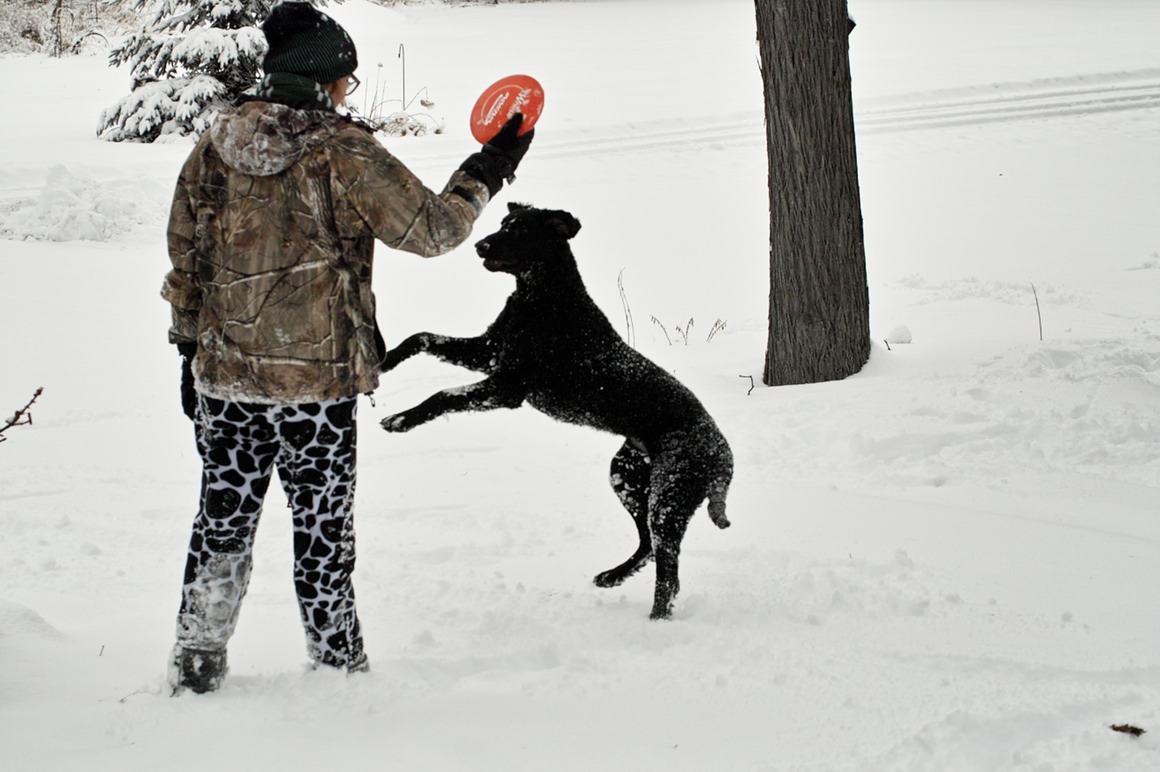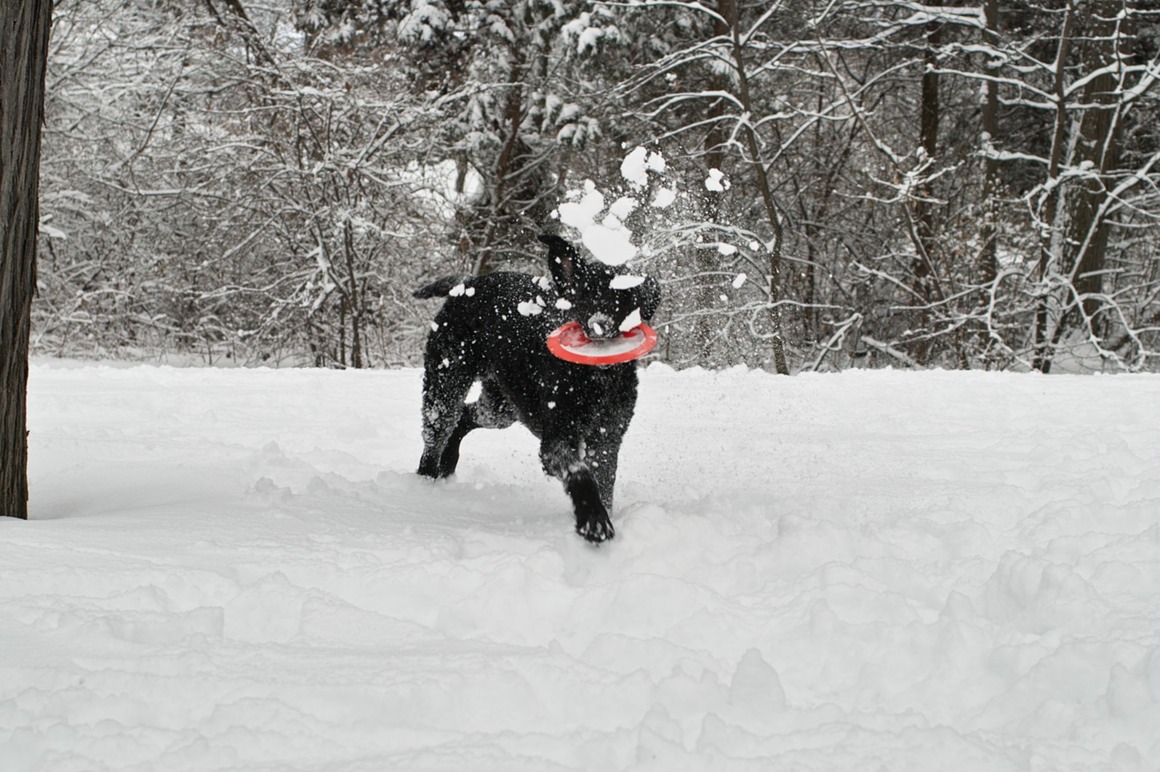 Curlies do love to play in the snow. Grace and Cas had a great time—it's fun to see Grace doing the same things that she used to do with the dogs 9 years ago.