Monday: Our last day at Arches! As we got up this morning, Rick and I didn't realize that (we thought we had an extra day, but you tend to forget travel plans when you're having so much fun). We had a full day planned. The hope was that the wind would settle down (along with the dust), and we were going to try to get to Klondike, which is at the far end of Arches. There are a couple approaches to the formations, one is a drive on a graded gravel road to a trail head, and from there it's a two mile hike. The other way is to take a 4WD road directly to the location. We had a Jeep, so of course we'd be doing the latter.
The morning was beautiful. Crisp and breezy (I think I started in shorts and my winter coat), but none of that 40 mph sandstorm crap. And of course, we had beautiful clouds and wonderful scenery on the way. I hope that I haven't saturated you readers with these landscapes—there's a real danger of 'here's another shot of the gorgeous desert', but the scenery was so incredibly spectacular during our trip, it's hard not to grab the camera and start making photographs. And that's why we were there…
Technical comments: All these photos were taken with the SD15, after we cleaned it with a buttered basting brush. Seriously, we did something horrible to the sensor, and there were streaks all over the place. I'm not cleaning these up. Also you'll note a slight green stripe on the far right side—this was from the hand-assembled camera. I didn't actually notice it until we got home and started to review the photos. The sensor did clean up nicely at home with Eclipse, so it was passed on to the next user in much better shape. Also, all these shots were taken within 50' of the road, so no hiking here!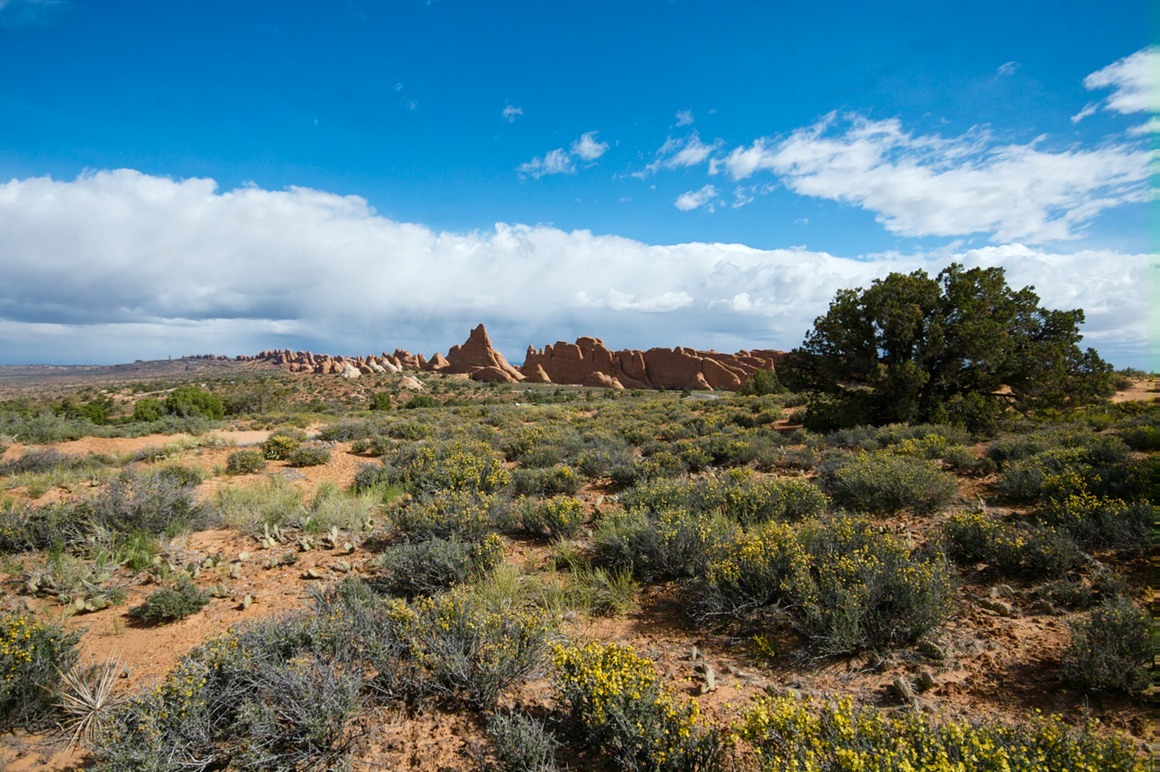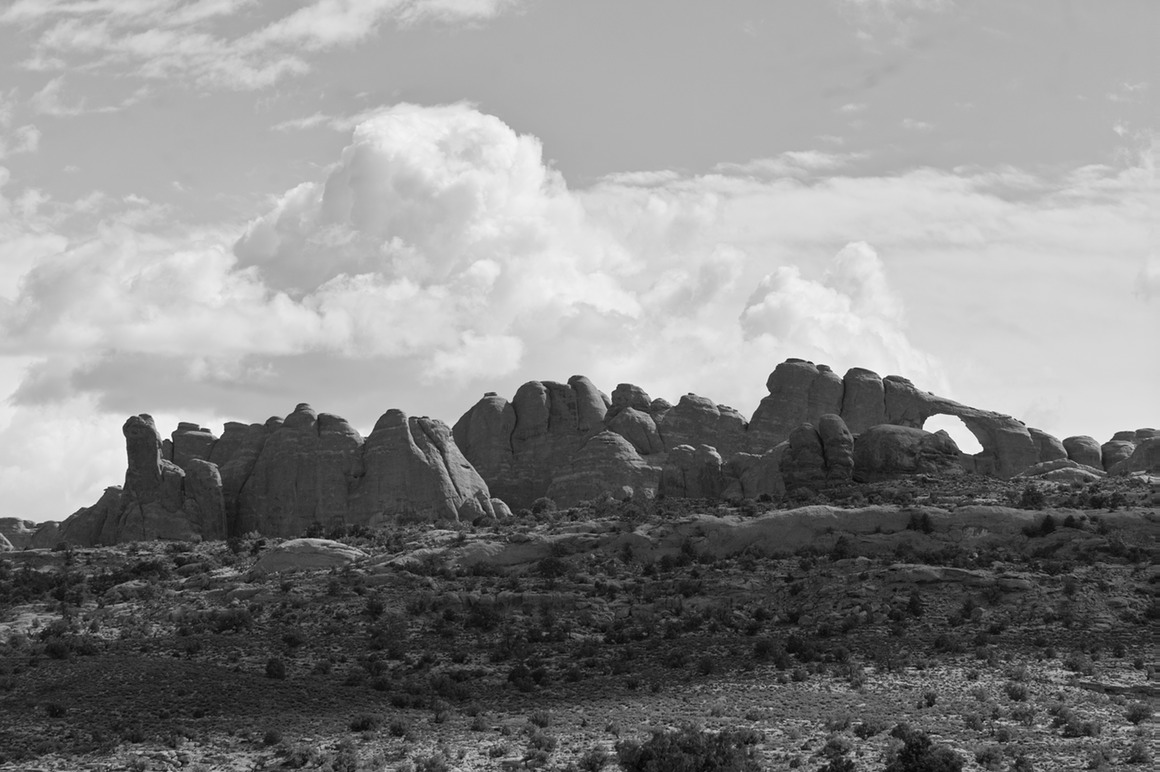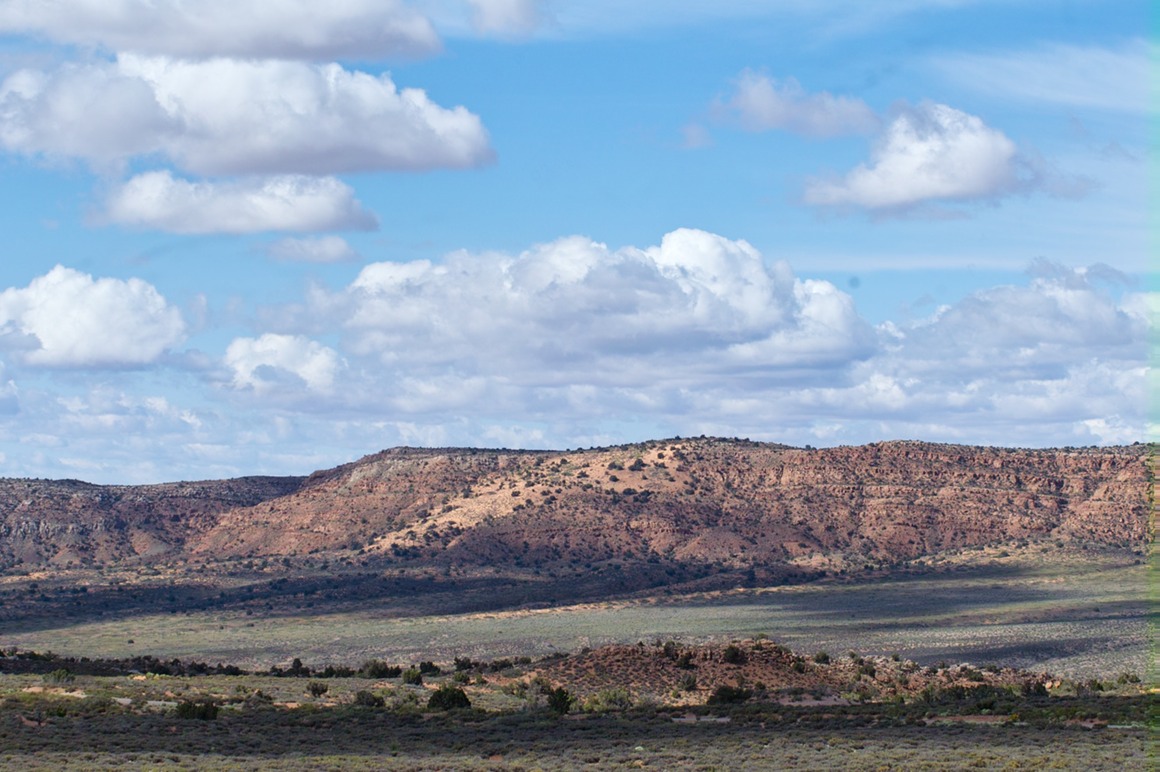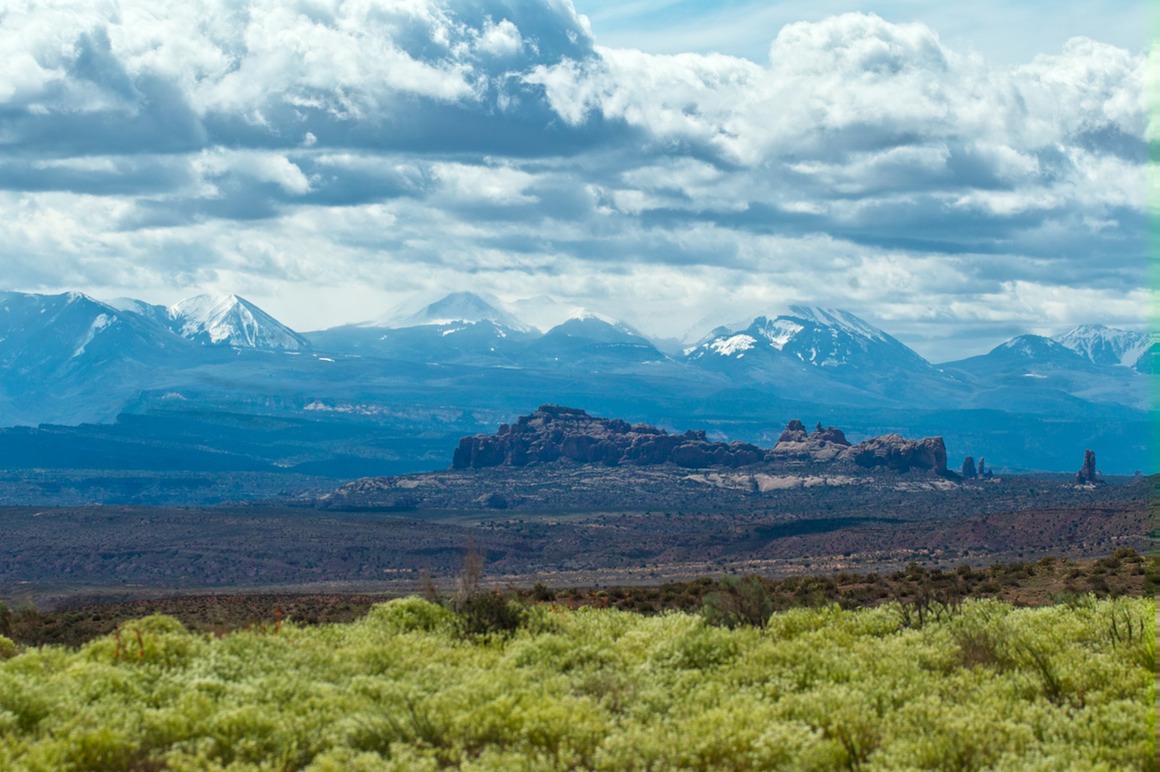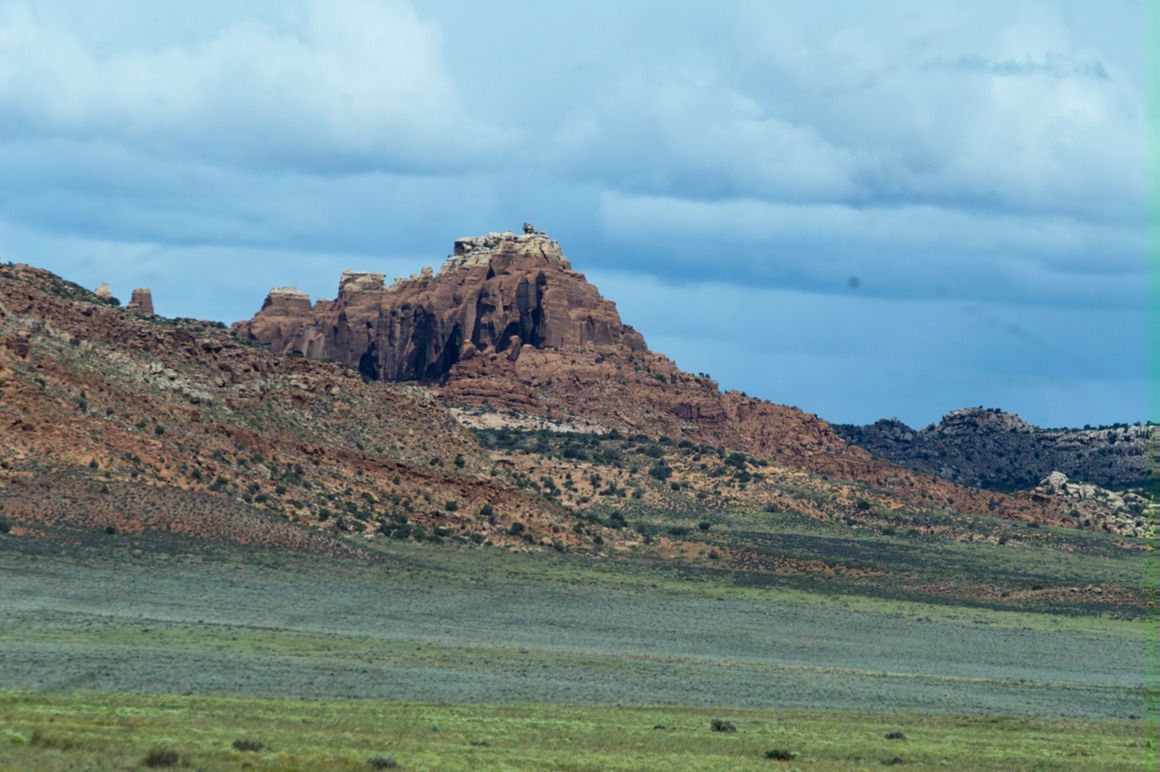 We drove the gravel road to the backside of Klondike, where the road splits to go to the trailhead or to the 4WD section. We had been on plenty of 4WD sections during our trip, so we were just expecting sand. No problem. Until we got to the 'road' and realized that it was going to be scrambling up and down some pretty steep and rugged rock stuff. I don't know how freaked Rick was, but I certainly had never seen a Jeep go over anything like this before. Having said this—it's a national park and they wouldn't let you go on this unless it was safe. I'm sure the Jeep wasn't stressed, but I was. This trip was amazing! If I lived out in this area, I would absolutely have on of these vehicles!
Time to go up…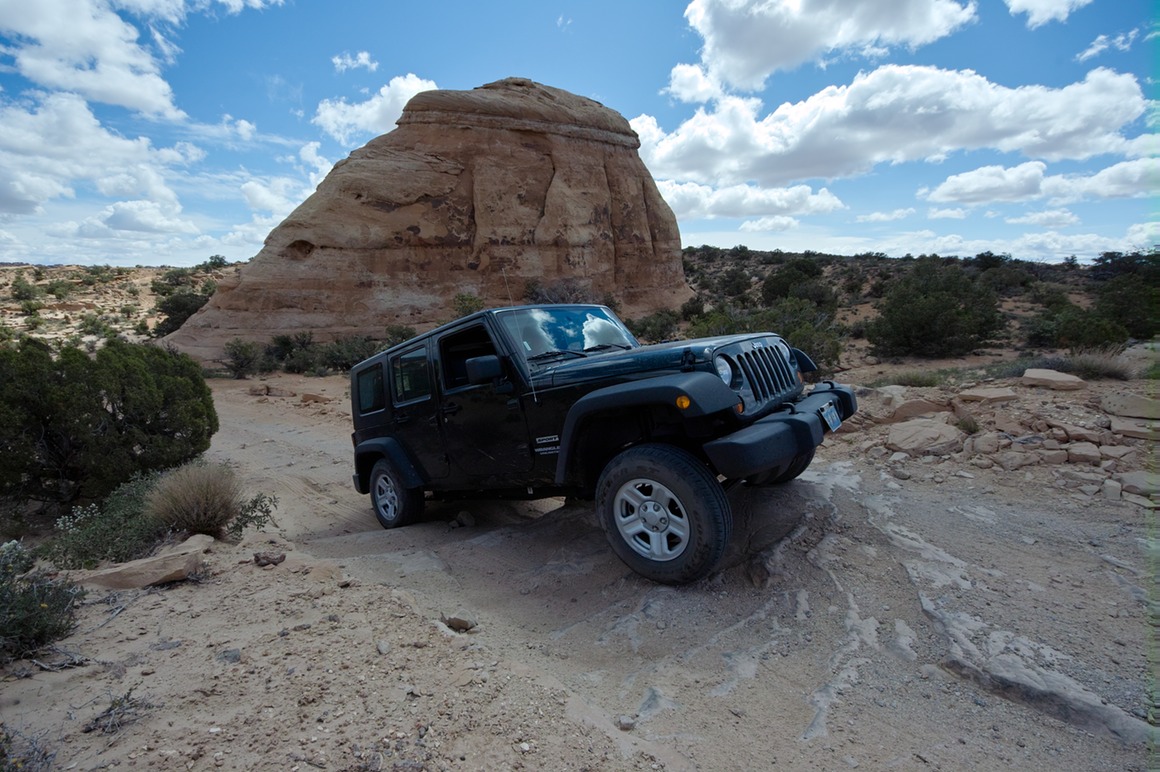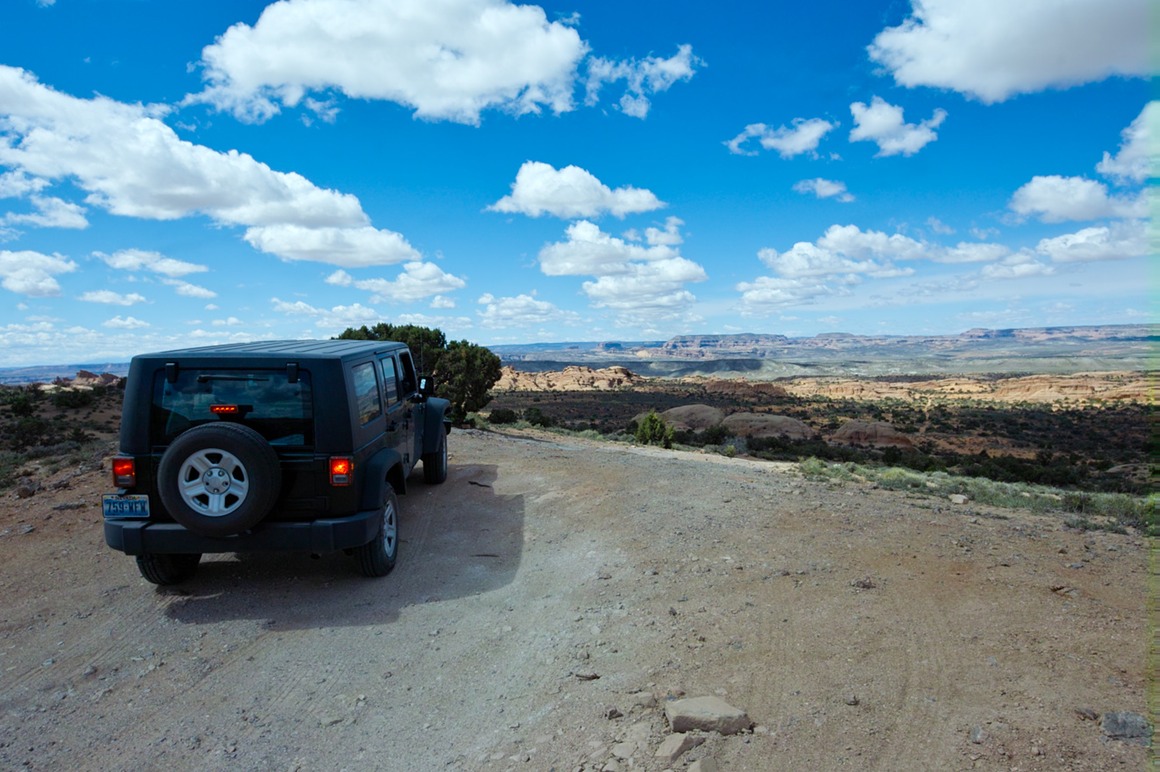 …but what goes up, must come down!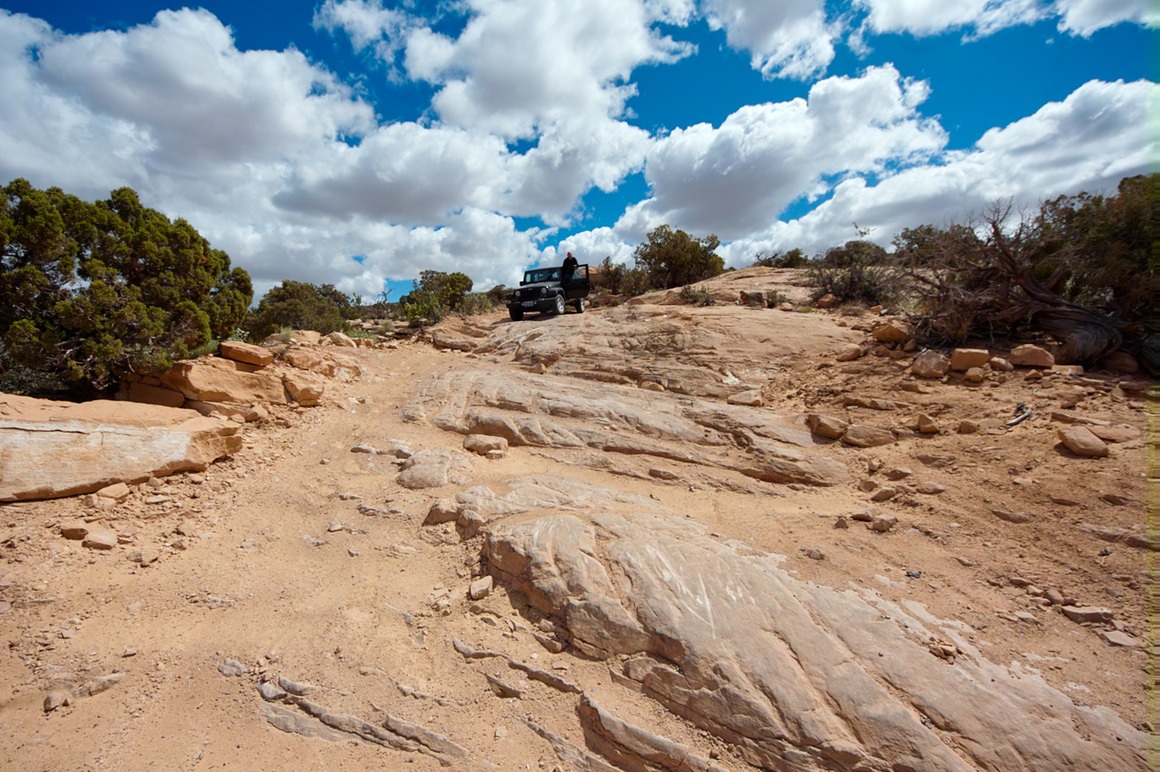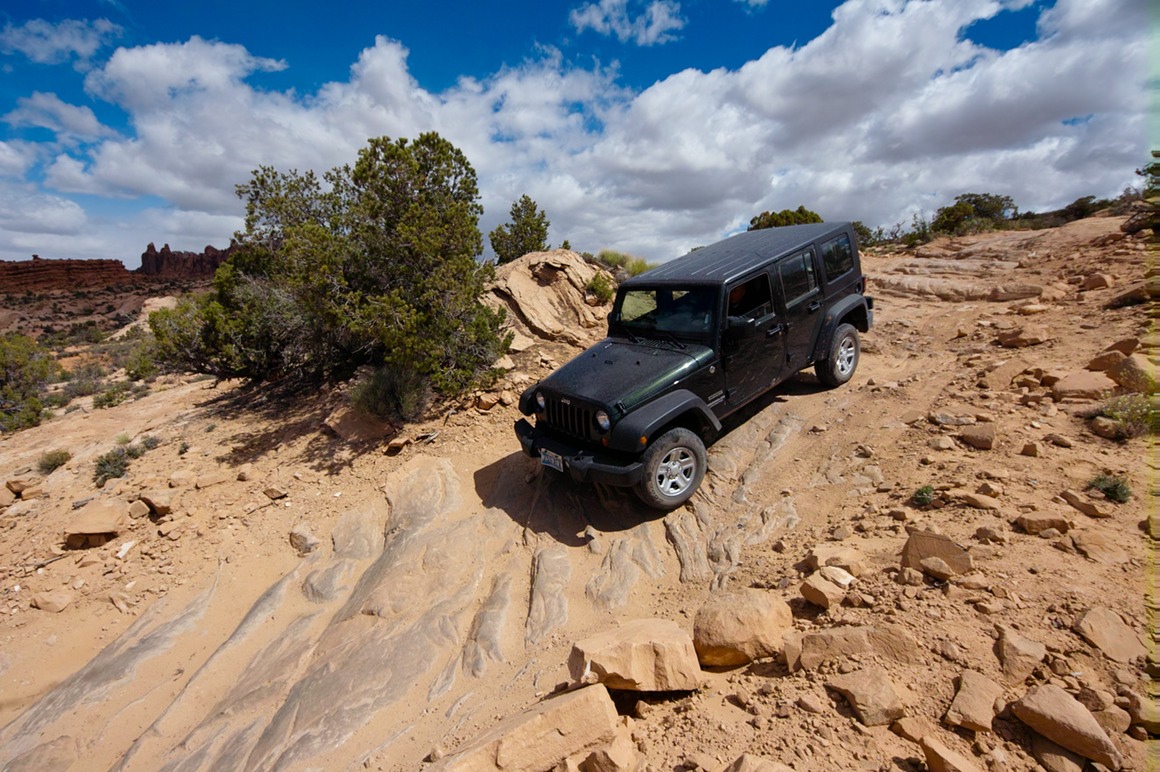 This is a great photo to show you all what we did to that poor sensor. 
And with this, we had arrived in Klondike!