Last weekend Jen and I tackled a long-standing project: making a nice 'landing' area off of our front porch. We've talked about this on and off for the last decade; but now we had some extra gravel and an idea. A couple trips to Menards for supplies (Belgian cobbles, brick chisel), and we were off and running. A little excavation work with the Kubota, throw some landscape fabric down, cover with gravel, and add bluestone.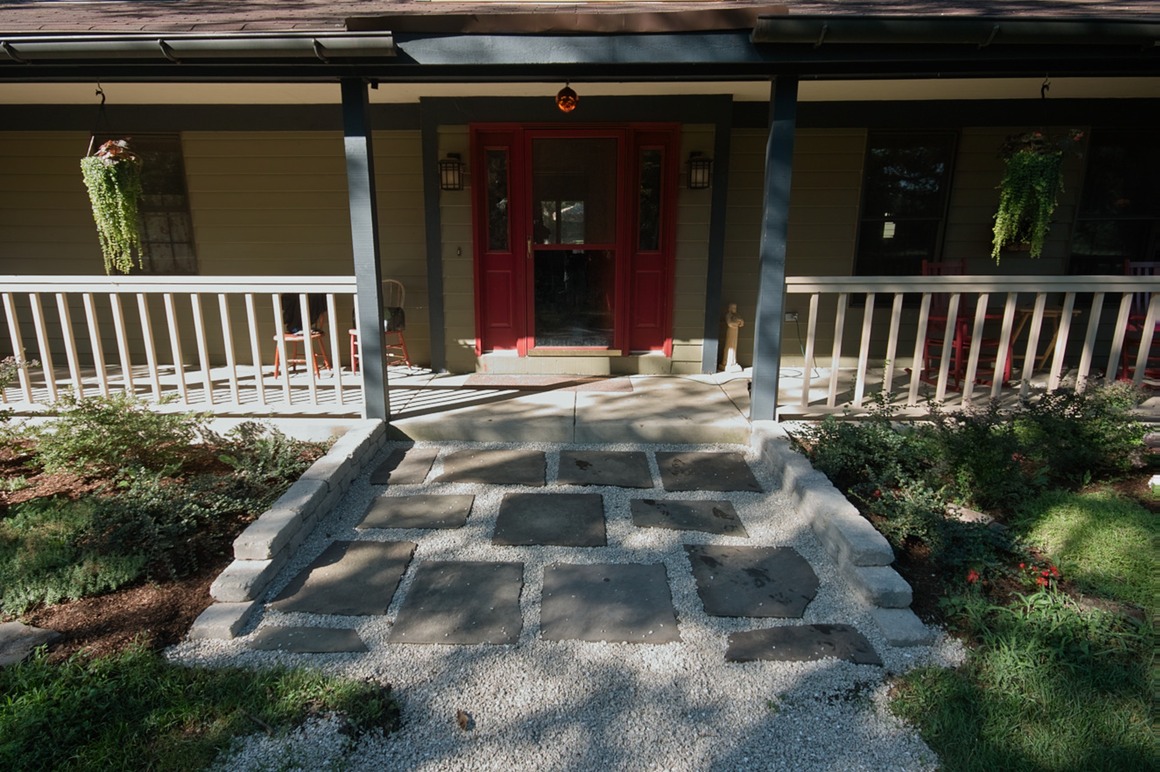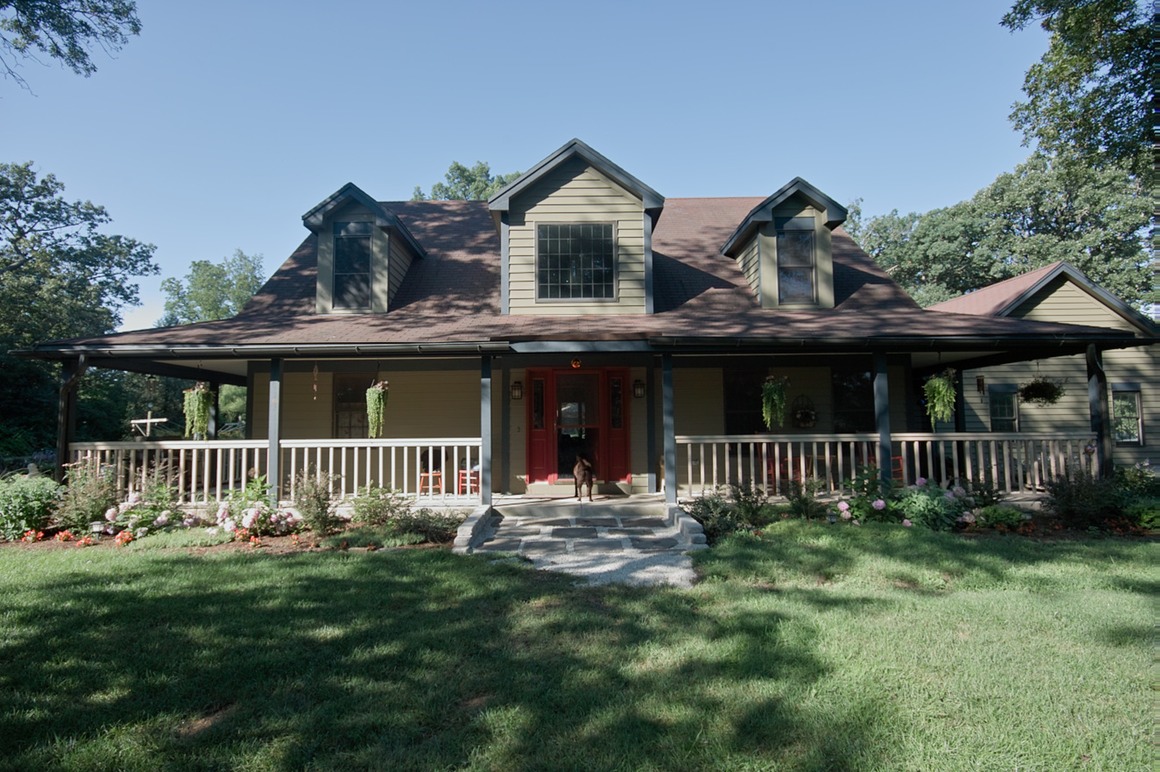 Of course, now that we did that, we figure we'd extend it and build a walk to the driveway! So here are some before shots (and some shots of the house for family).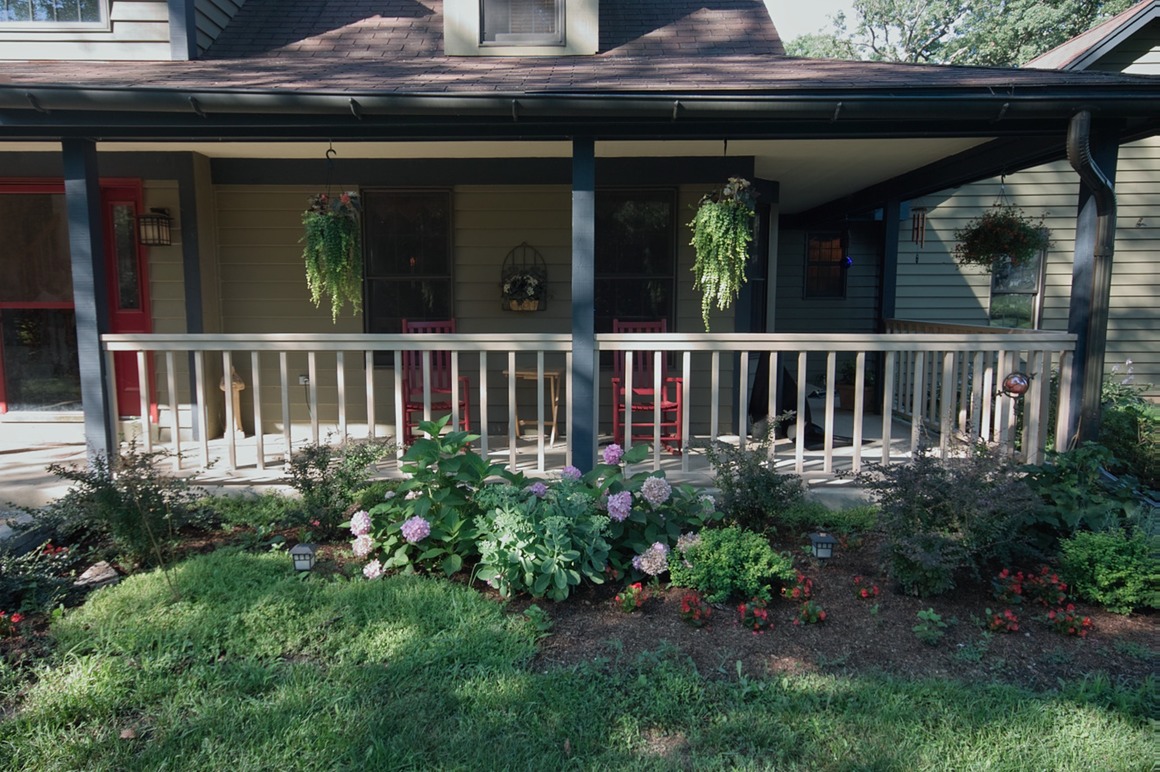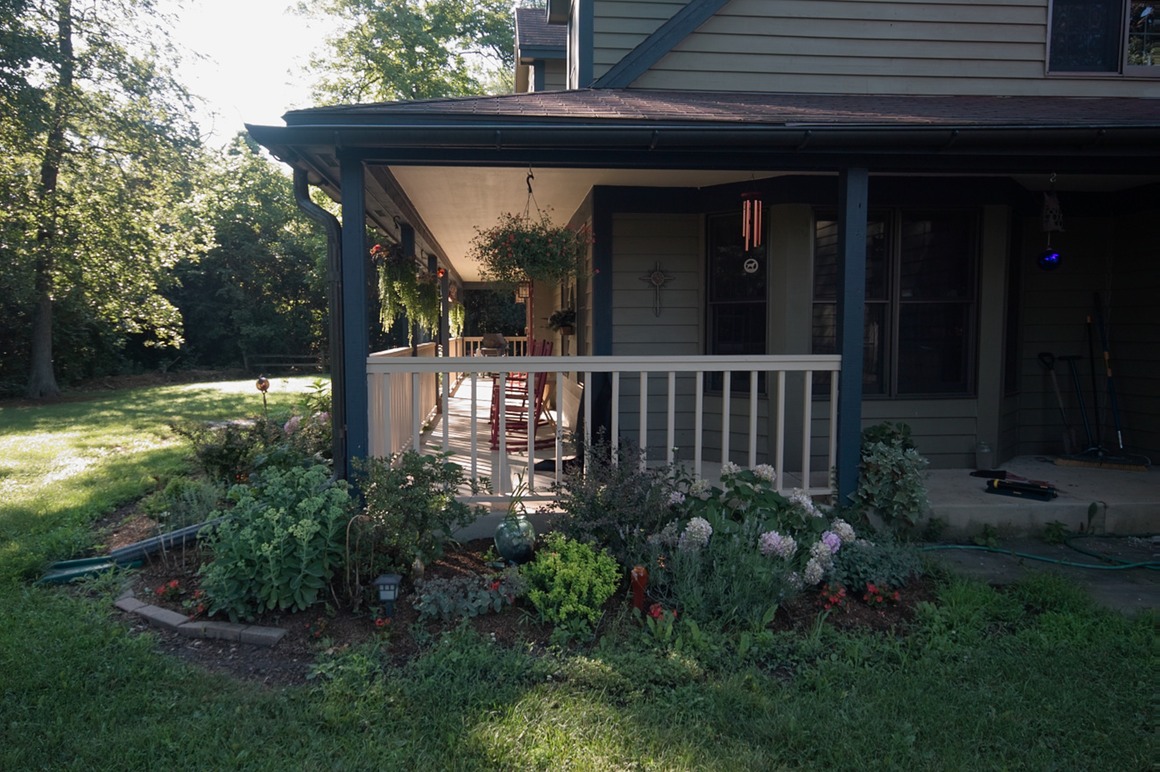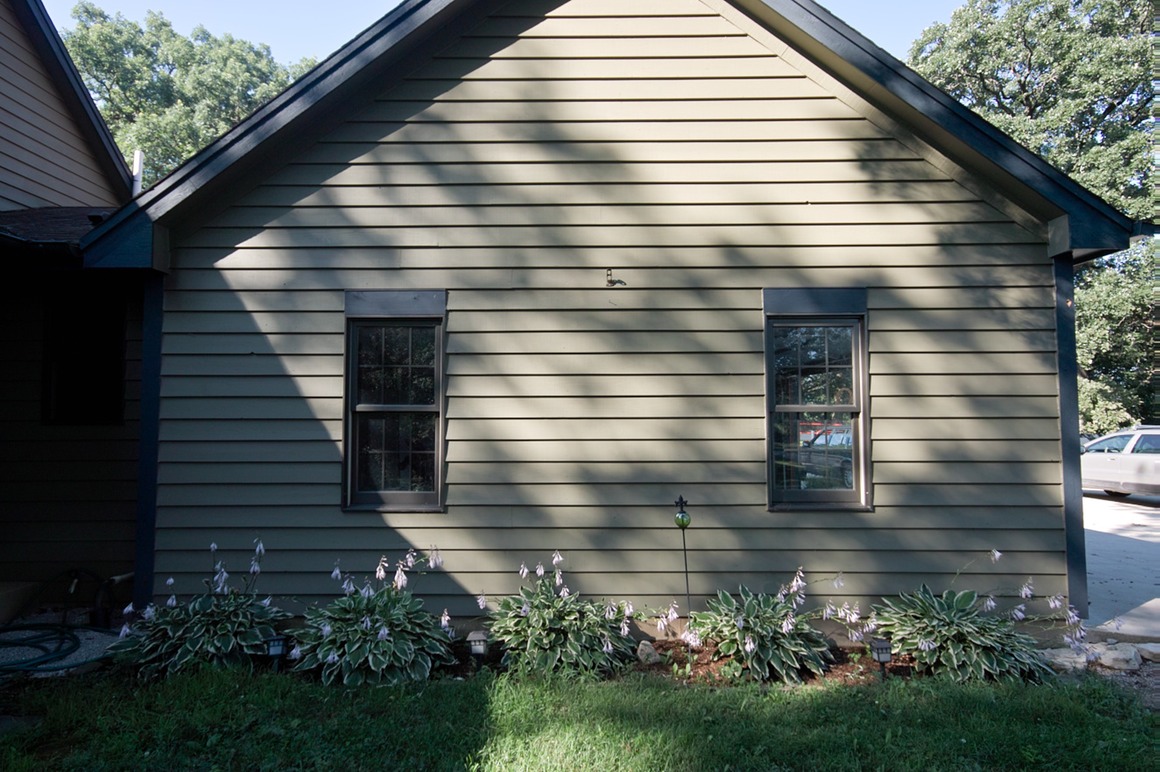 Front gardens, after the Halloween fire of 2010. Jen's no longer allowed to use candles in luminaries...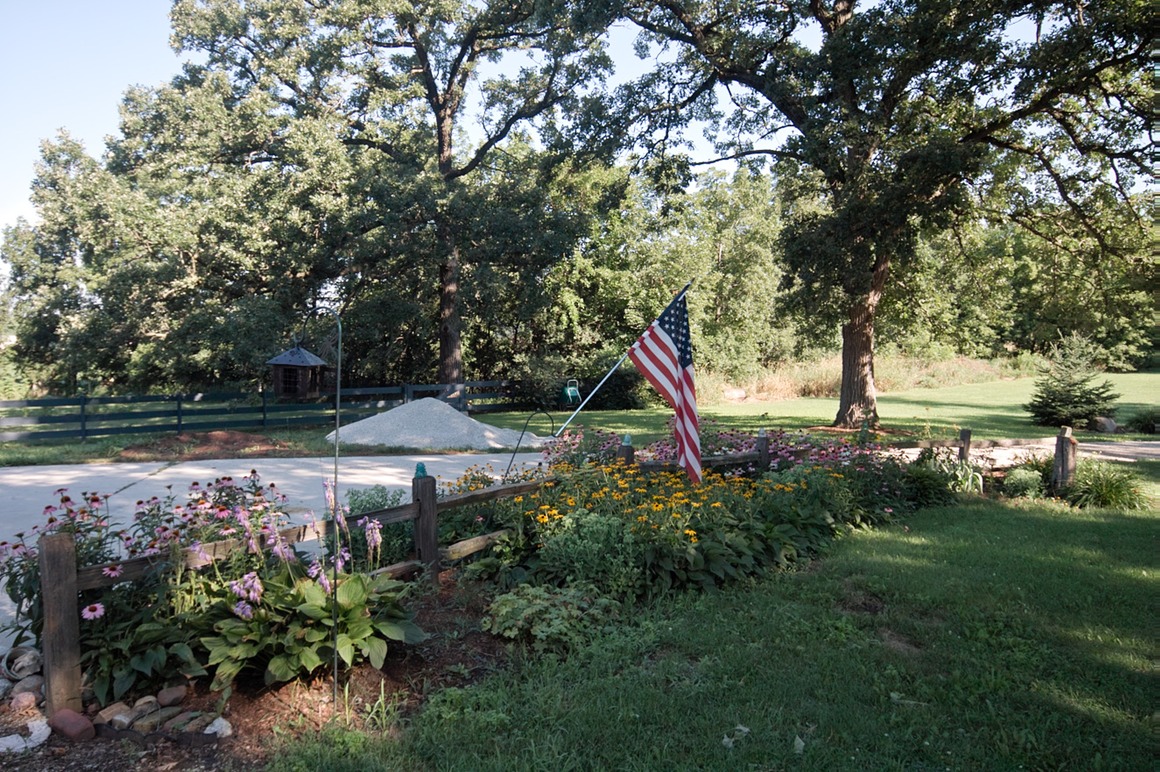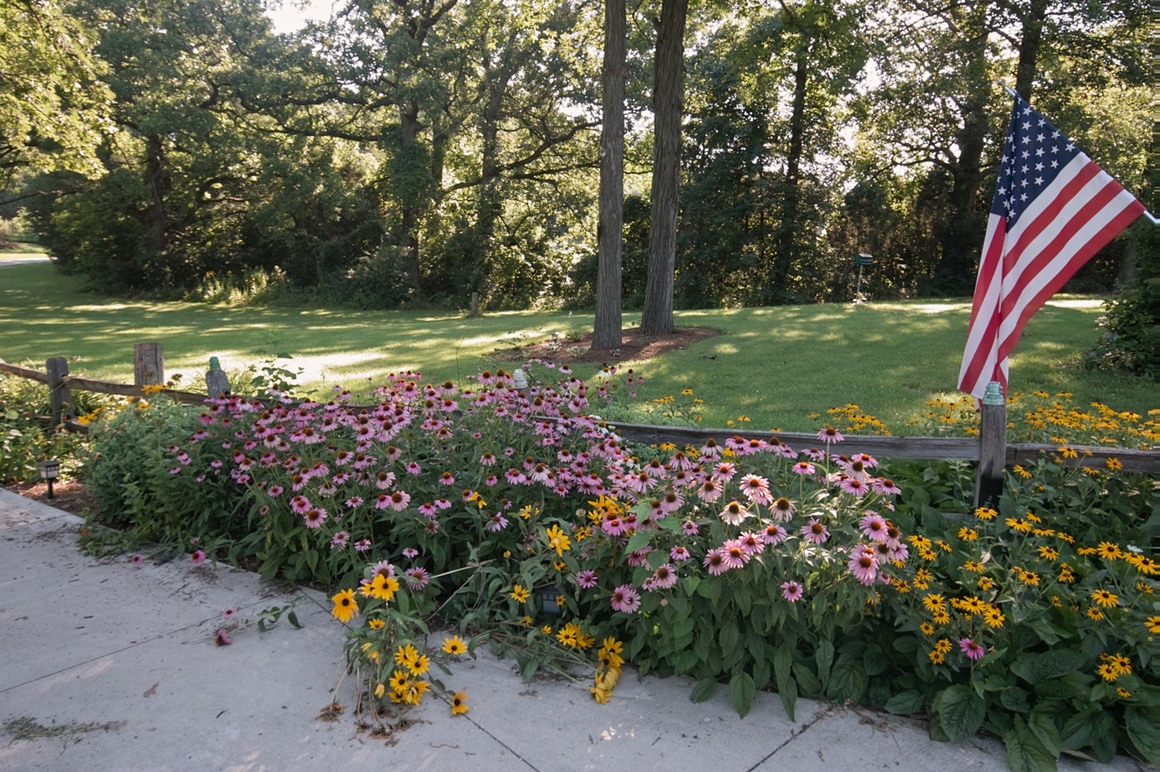 Hostas courtesy of Al's Auto Body and Arboretum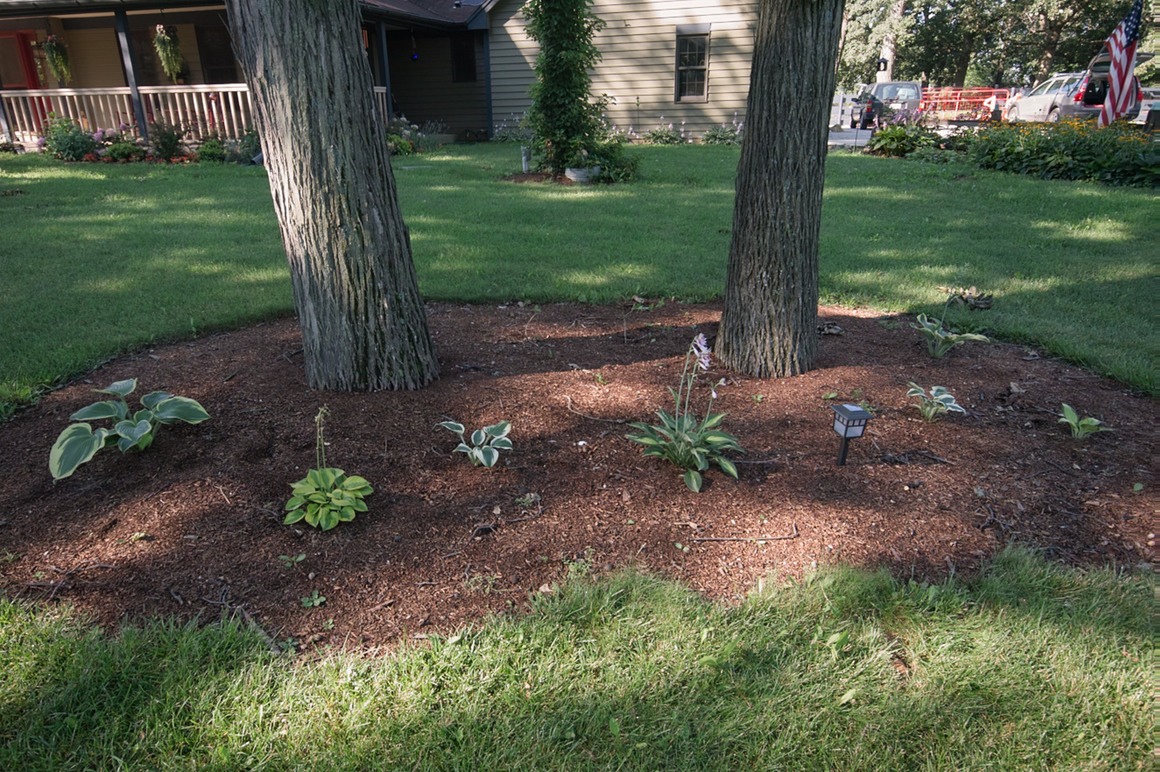 We took a medium sized hickory tree down over by the pond.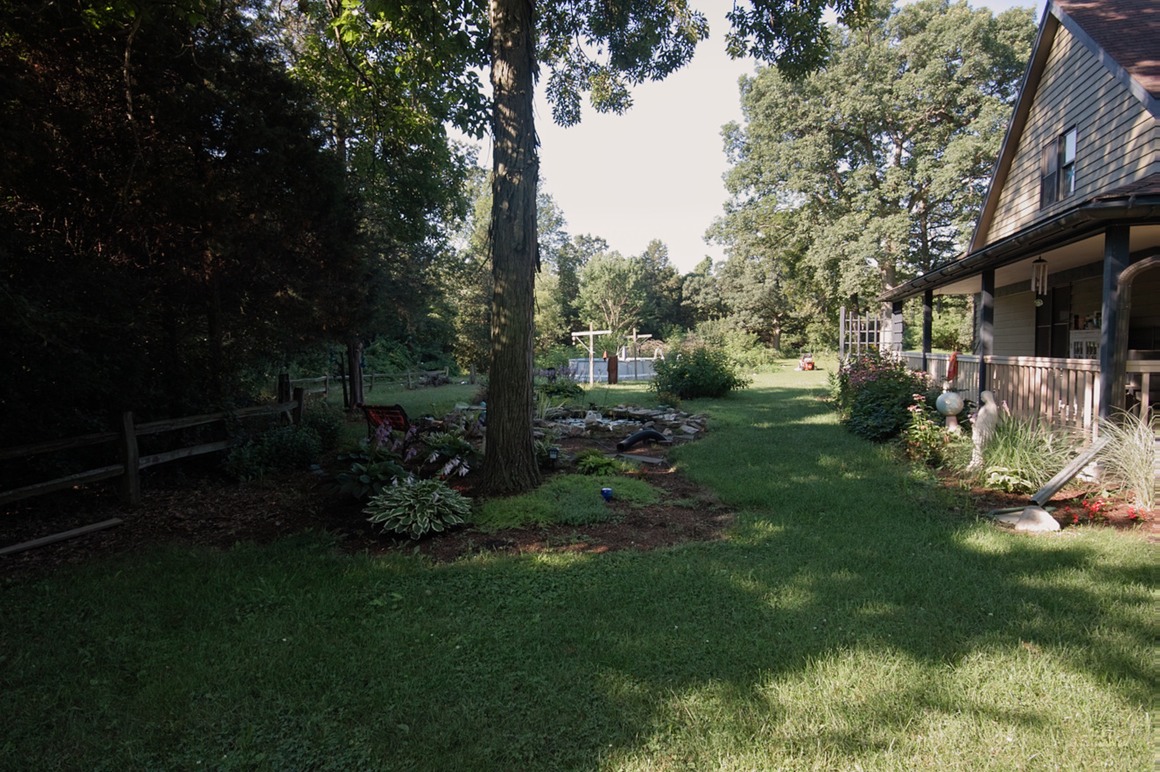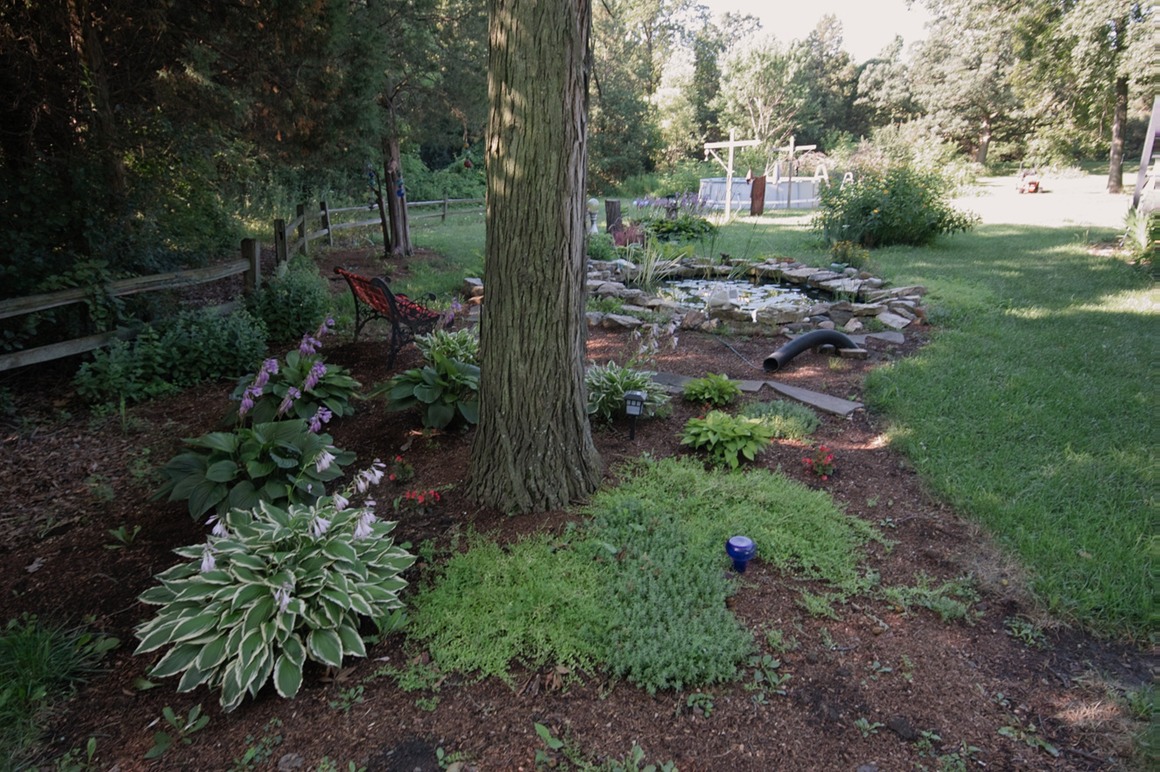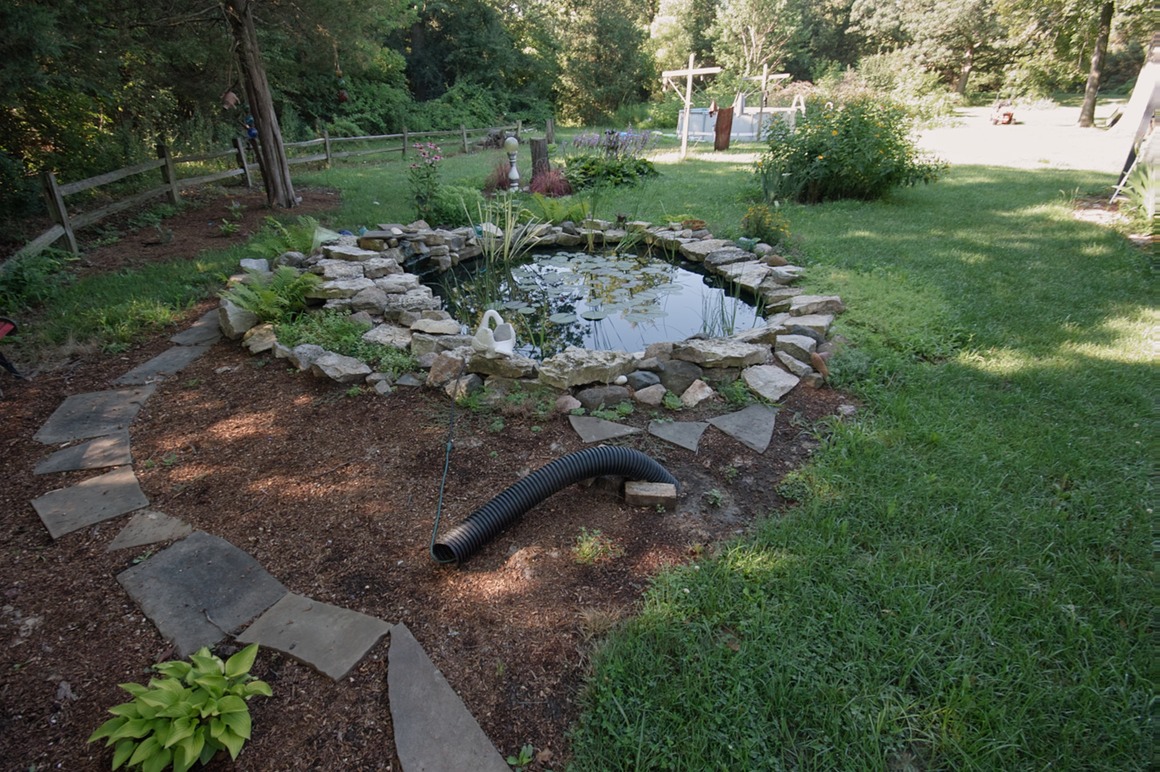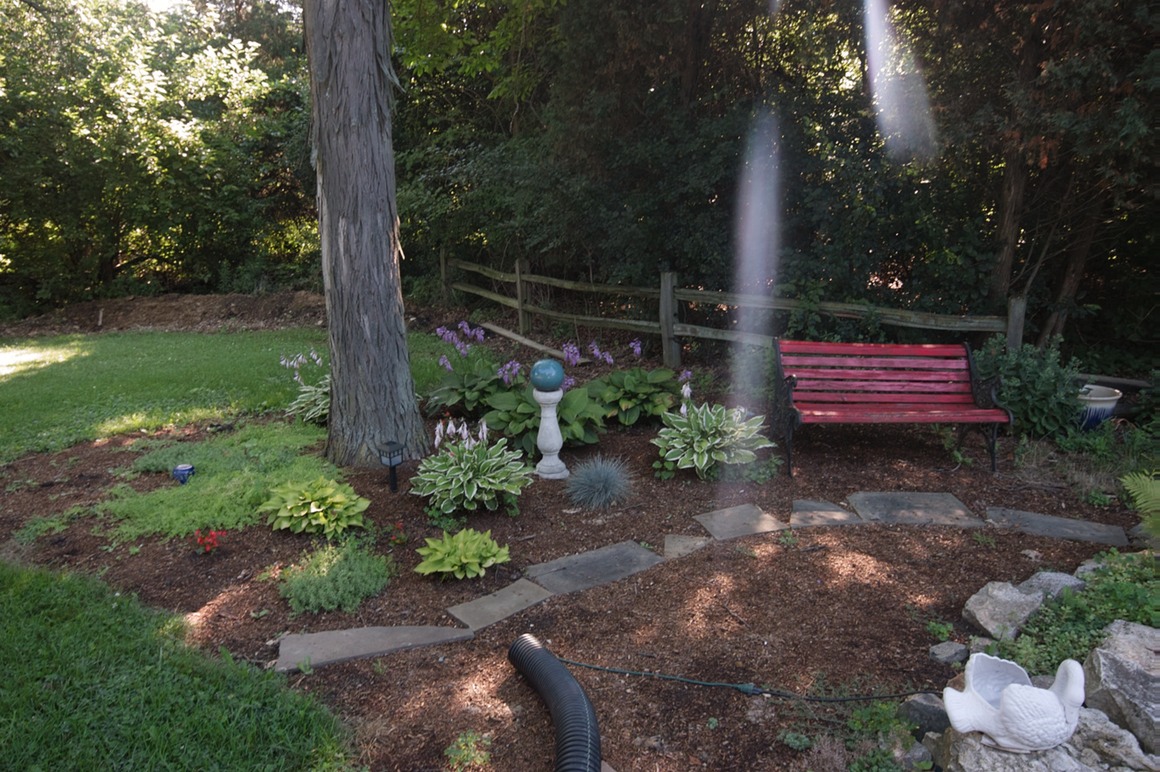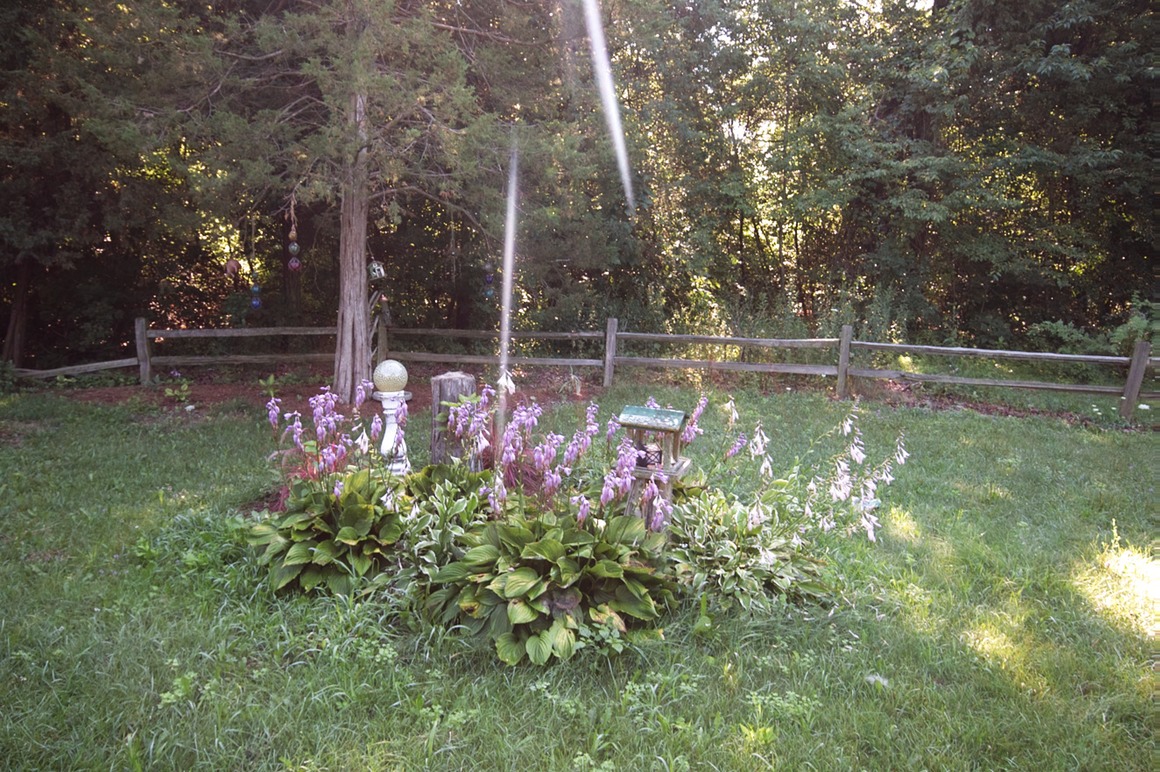 And a shot of the new pool.